Off the pitch and into management – here are some people who've already made the transition.

Even though many of our students are still in their active careers, some have already started their second career. You too can already lay the foundations – and we'll support you in doing so.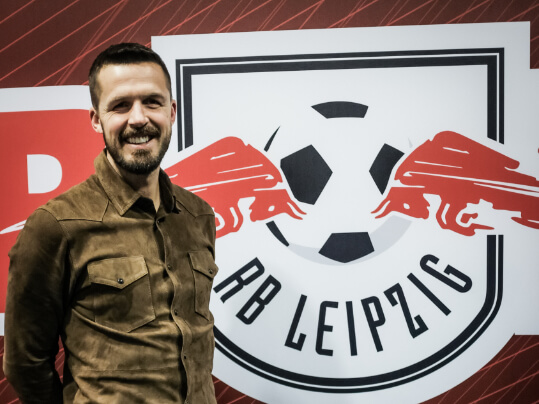 Per Nilsson
Because he never fell out of contact with his former coach Ralf Rangnick, Per 'Pelle' Nilsson became Rangnick's assistant at RB Leipzig directly after his graduation. After some time, however, he began to focus more on the junior sector and was initially the sporting director of the U16-U19 teams. Later he focused on Talent development. Since 2022 he has been working for the ROOF players agency.
Clemens Fritz
Clemens also completed his studies towards the end of his active time as an athlete. The long-time captain of our education partner Werder Bremen started a traineeship directly after that and is now Head of scouting and professional football at SVW.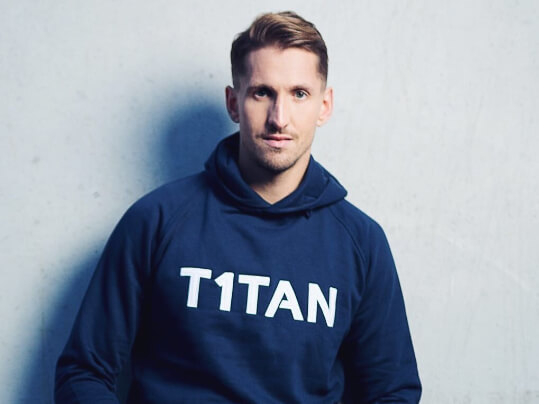 René Adler
René finished his studies during his professional career, joining the company T1tan shortly after. T1tan produces goalkeeper gloves – an area in which René certainly knows his way around. In addition to his work as an entrepreneur, he is also a commentator and expert.
Stefan Kießling
Stefan is a Leverkusen loyalist through and through. He was on the pitch for the starting eleven on more than 400 occasions and scored numerous goals in the process. After the end of his active career, he ventured into management at Bayer 04, working directly with Rudi Völler as assistant to the management. He was then head of the licensed team at Leverkusen for a year, and has been Bayer 04's official club representative since the summer of 2023.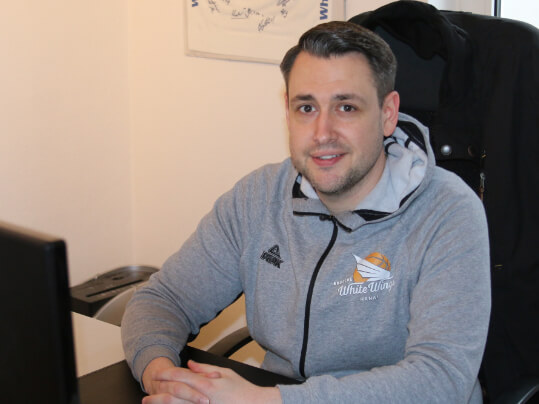 Sebastian Lübeck
Sebastian is actually a qualified banker, but his heart and soul has always been in basketball. With the help of his degree from our programme, he has secured the basics to be successful in sports management – and has been able to prove himself in the field for some time now. As managing director of White Wings Hanau, he has insight into every area of the company and overcomes new challenges every day.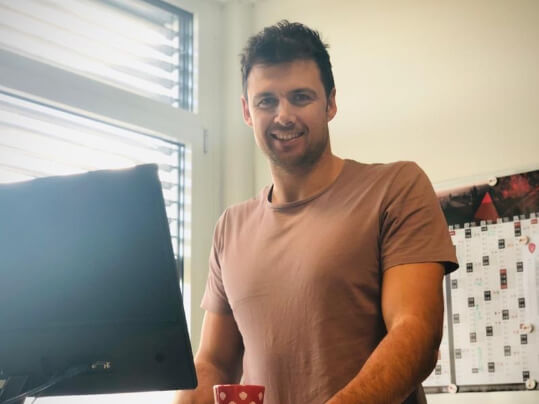 Krešimir Lončar
He'd travelled a lot in his career and won several international titles – but for Krešimir, everything started and ended in Würzburg. Now, after his professional athletic career has ended, he continues to work for the Bavarian Basketball Club as Manager for Sport and Scouting. In his new role, he is responsible for putting together the squad and planning game operations.
Amir Kadic
As a soccer player, Amir himself played at the highest amateur level in Switzerland and Liechtenstein. On his way to becoming a professional, however, he opted for a full-time position in a bank. Since soccer is still his great passion, he graduated with flying colors and subsequently gained valuable practical experience as the sports director of his youth club. He now works for a law firm and also gives back his knowledge as a talent manager for our partner Football Leverage.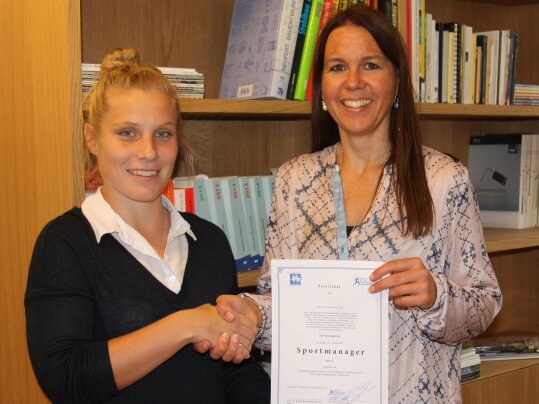 Myriam Krüger
After her professional career ended, Myriam has remained true to football in two ways. As a player trainer, she coached the second-division team of SC Freiburg women's footballers and advanced with them to the 2nd Bundesliga in 2017. At the same time, she was responsible for personnel, IT and organisation at the Freiburg Gymnastics Association. Since the summer of 2020, she has been working for SSV Ulm 1846 as a board spokesperson and from December on she is working in the position as a Managing Director.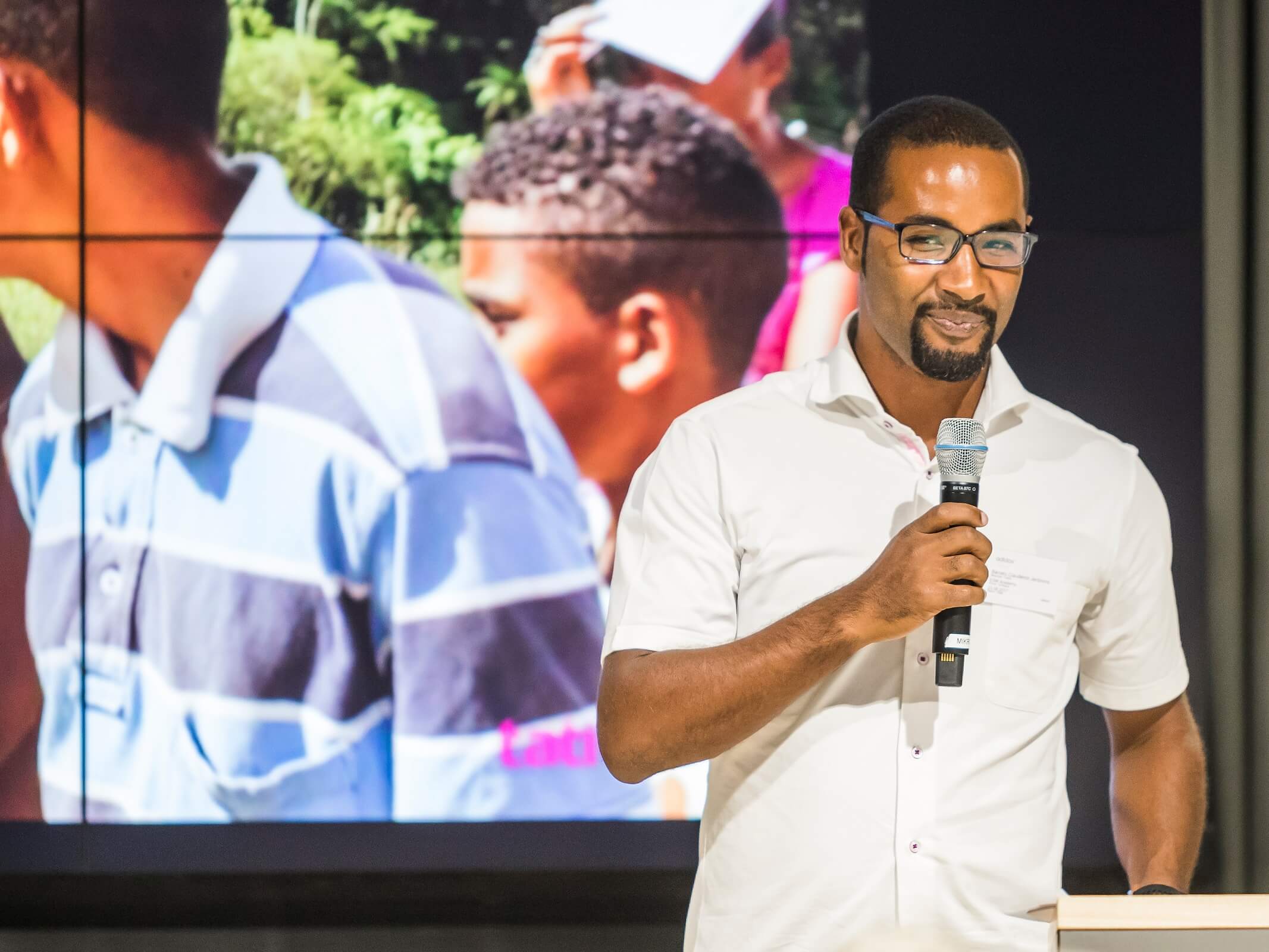 Cacau
Cacau began his studies while his active career as a professional athlete was coming to an end. Having always been committed to the principles of tolerance and coexistence, he had been an integration ambassador for the DFB since 2010. In 2016, he finally became integration officer. In January 2021, he ended his involvement with the DFB and has since worked as managing director of the sports agency Ness & Network GmbH.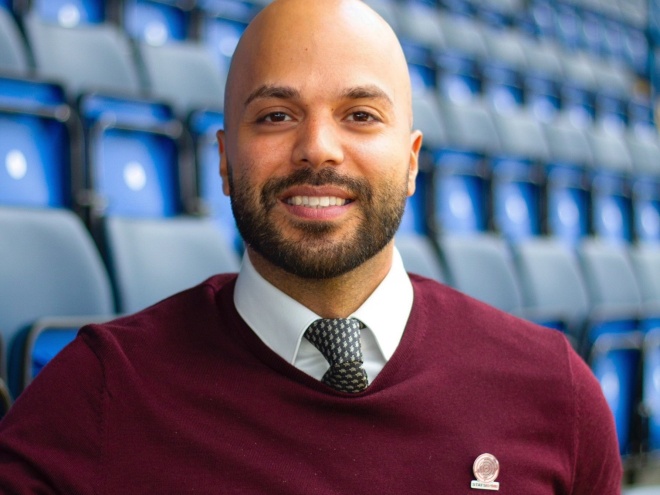 Ismail Tari
Ismail Tari was never a professional athlete himself, but always had the dream of working in the sports industry one day. With a lot of dedication and will, he has now fulfilled it. At StatsBomb, one of the largest data analysts in professional soccer, he is the Business Development Lead and thus the leading contact person for clubs, associations and media in Europe and Asia.
Nikki Adler
Nikki is a six-time world boxing champion and won the WBC gold belt in 2013, among other titles. But she is also a true fighter outside the ring and does a lot for others. On the one hand, she was a testimonial for the federal "Integration through Sport" program, and on the other she opened a boxing school for women in South Africa in 2022. Since summer 2023, she has been manager of the Aquarena sports center in Neunkirchen-Seelscheid. Here she is responsible for the entire sports program and helps keep people moving.
Karim Guédé
Karim completed his studies during his professional athletic career and is still our most international student today. He speaks several languages fluently and has also played for the national teams of Togo and Slovakia. He is also taking the first step in his second career in an international field. As a scout for France and Africa, he travels a lot and is constantly looking for new talent for SC Freiburg.
Nils Hochstein
As an enthusiastic youth footballer, it was clear to Nils early on where he saw his professional future. After studying business administration and working for 6 years as a senior scheduler, our international sports management course helped him to take the step into the football industry. After an 8-month engagement in the partner management of MSV Duisburg, he is now branch manager at Sportfreunde Siegen. With his experience in the sporting and organisational areas, he will support the ambitious fifth division club in the best possible way in achieving its goals.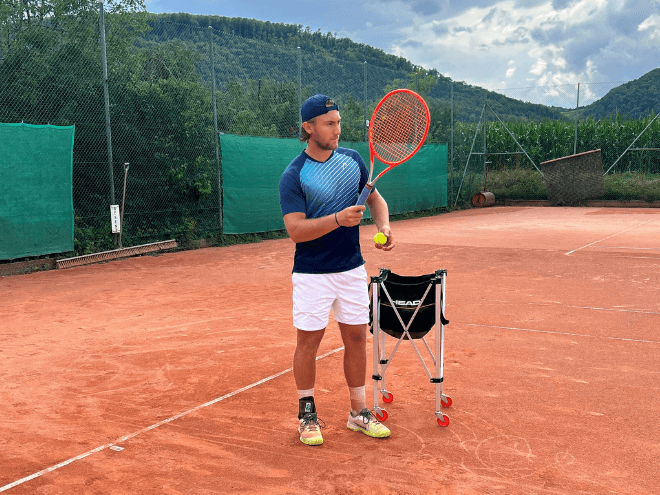 Fynn Skender
Fynn's biggest hobby consists of a racket and a small yellow ball. He is currently among the best 100 tennis players in Switzerland and has also been working as a coach for more than 8 years. With his own tennis school he now perfectly combines his knowledge from our sports management studies with his great passion. Together with some other experienced coaches he supports young talents on their way up.
Alessandro Verga
The former Swiss professional basketball player has already been working as a school project manager for the Basketball Academy in Bremen for some time and has now joined the player consulting agency Assistency Group after passing his exams. From now on, he will take care of all basketball players there and accompany them from contract negotiations to game analysis and career planning.