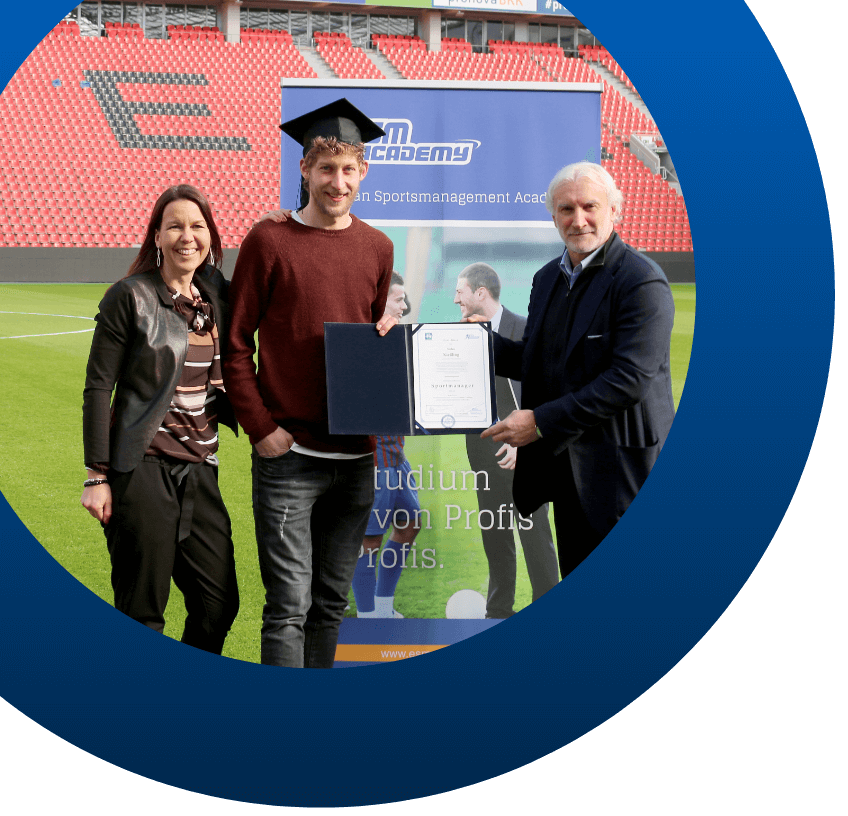 YOUR PATH TO
SPORTS MANAGEMENT
You have a stressful professional life, do sports in your free time and at the weekend you also want to have time for friends and family. If you're still thinking about studying sports management, you're probably asking yourself the same question over and over again: Can I do this next to my daily life?
We answer with a resounding "yes".
Thanks to our flexible learning concept, you can optimally integrate your studies into your everyday life. We respond to your individual needs and should there be a problem, we will quickly find a suitable solution. In this way, you can comfortably build up a second mainstay alongside your current job and start your career in the sports industry after graduation.
We want to support you for your start into the sports business and offer you a 25% Early Bird discount. Be quick and register for your study degree until April 30th.
Get your 25% Early Bird discount for our start in July 2022 for all registrations until 30th of April
"International Sports Management"
THESE PROFESSIONALS RELY ON US

Numerous professional athletes have already secured their mainstay with us. But also many people in employment who see their future in the sports industry have optimally prepared themselves for it with our sports management degree programme.
Do you also want to be part of our team?




STRUCTURE OF THE DEGREE PROGRAMME

Study when and where you want - without any complications besides your daily life.
Our flexible learning concept makes it possible.
THEY DID IT - WHEN DO YOU START?
The most essential attribute in a good sports manager is their personality. You need to be communicative and think both analytically and creatively. You can be empathic, but should also be assertive – you ought to enjoy working in a team, but also take the lead sometimes.
In addition, you need to be someone who's enthusiastic about sports and pursues them in your free time or even professionally. These qualities, combined with the sound economic knowledge you'll gain through our sports management studies, are the optimal basis for a career in your dream job of sports manager.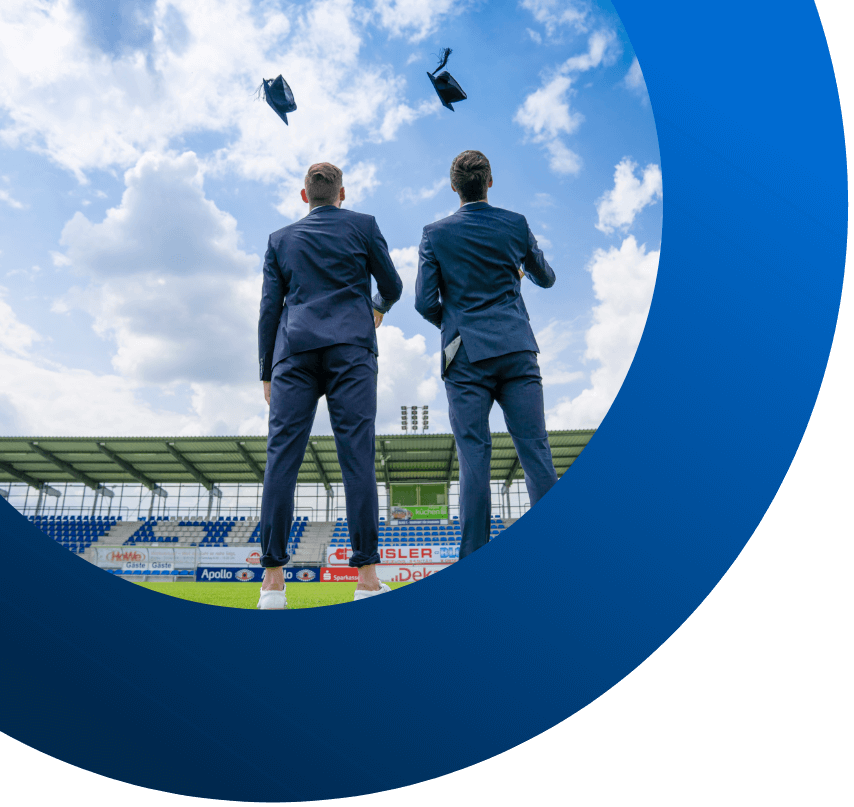 What our professionals say about us:
"Thanks to the flexible concept, you will always find some time between the training sessions and games." - Matthias Ginter
"Great concept for modern learning." - Zlatko Junuzovic
"I was able to study from home without any problems and thus I never missed a lecture." - Lisa Weiß

When do you want to start?
You can always hesitate, so now is the right time!
Get more information without obligation and start your way into sports management.